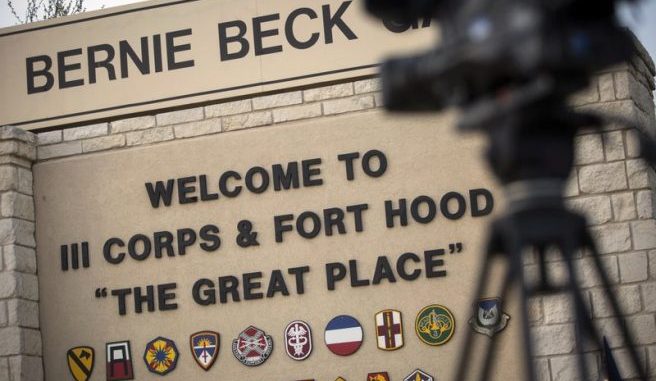 OAN Newsroom
UPDATED 12:45 PM PT – Sunday, October 4, 2020
Fort Hood remains under public scrutiny in the wake of multiple cases of violent and accidental soldier deaths. This week, Senate Armed Services Committee Chairman Jim Inhofe and ranking member Jack Reed met with the post's acting commander, Major General John Richardson, who was appointed last month.
They held a listening session with female soldiers, walked through the barracks and spoke with military police during their visit. Inhofe has said serious changes still need to be made, but noted Richardson vows a "new command climate at Fort Hood within 90 days."
In a September visit to the base, lawmakers challenged military officials to do more.
"In the last year alone, (there have been) five homicides, seven suicides, eight accidental deaths, two by illness and five under investigation," stated Rep. Ayanna Pressley. "What is going on at Fort Hood?"
Multiple families have claimed they do not believe the details surrounding their loved ones' deaths. They further expressed they have not been given the full support of the Army.
"That trust those families put in the Army has been betrayed, that trust that America places on the United States Army has been betrayed," added Rep. Sylvia Garcia. "We need to make sure they make good on that trust."
Fort Hood has also become the subject of an independent command climate review, which is hoping to find the cause of these high crime rates and will look at sexual harassment prevention programs. Additionally, two House panels have launched a joint congressional investigation to review missing persons.
Richardson recently announced a new initiative, dubbed "Operation Phantom Action," which will be dedicated to restoring trust between soldiers and their leaders. The yearlong operation will focus on sexual harassment, racism and suicide prevention with an emphasis on "putting people first."
Meanwhile, the independent review into Fort Hood is expected to be finalized by the end of October.