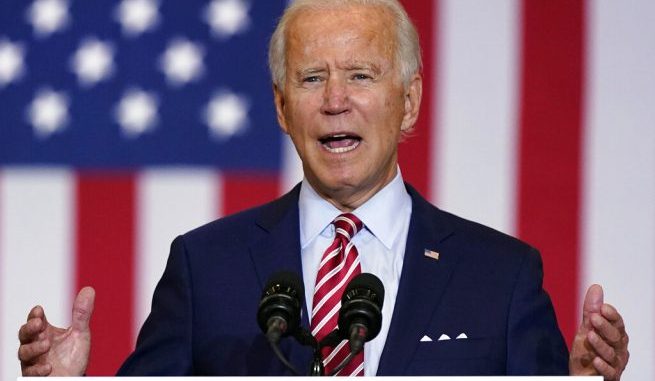 OAN Newsroom
UPDATED 11:30 AM PT – Saturday, September 19, 2020
President Trump recently pushed back against claims made by Joe Biden over his pandemic response. On Twitter, the President criticized his Democrat opponent for changing his mind on the idea of halting travel to China at the start of the crisis.
He emphasized Biden now wishes the administration had closed the U.S. off to China a week earlier than he did. However, he pointed out it took the former vice president two months to recognize the President had made the right call.
Sleepy Joe Biden just said that he wished I closed up one week earlier — but when I banned China from coming in, it took him TWO MONTHS to finally realize that was a good thing…

— Donald J. Trump (@realDonaldTrump) September 18, 2020
His remarks came after the Democrat attacked him during a town hall event on Thursday.
"What has he done?" asked Biden. "If he had acted just one week earlier, he would have saved 70,000 lives."
President Trump reiterated Biden doesn't have a clue and noted his former colleagues criticized the former vice president's swine flu response.