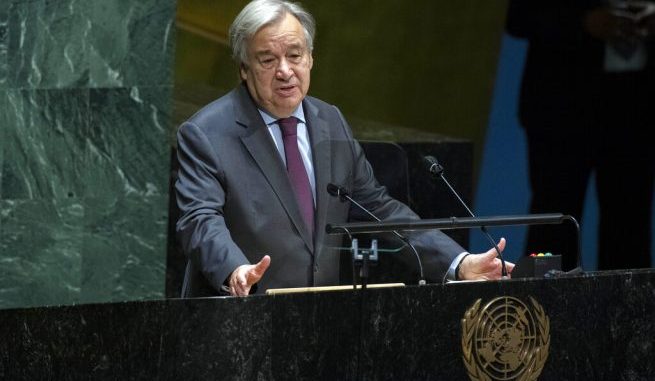 OAN Newsroom
UPDATED 10:45 AM PT – Saturday, October 3, 2020
UN Secretary General Antonio Guterres has urged the U.S. and Russia to come to an agreement on nuclear non-proliferation. On Friday, he warned of nuclear capabilities by saying the world is "living in the shadow of nuclear catastrophe."
Guterres noted many countries have slowed their efforts to eliminate nuclear weapons, while friction between countries with nuclear capabilities has increased.
He put an extra emphasis on the U.S. and Russia, whose talks have stalled around extending their New START Treaty, which is geared toward nuclear disarmament.
"For the sake of all of our security, the world must return to a common path towards nuclear disarmament," stated the secretary general. "States possessing nuclear weapons have a responsibility to lead this endeavor, including by fulfilling their existing disarmament commitments and by taking practical steps to reduce nuclear risk."
According to him, the New START Treaty should be extended for at least five years until a permanent plan can be reached.