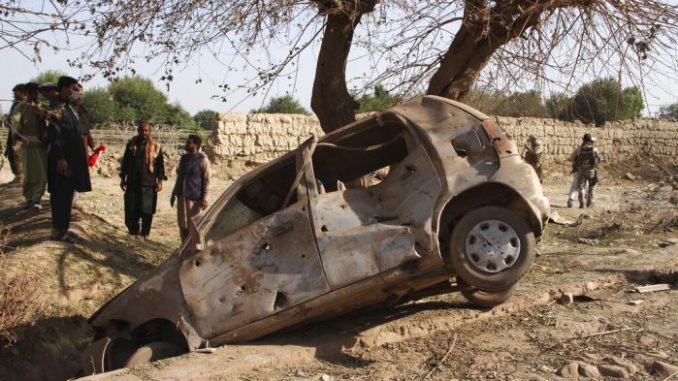 OAN Newsroom
UPDATED 11:45 AM PT – Saturday, October 3, 2020
At least six people are dead and dozens more were injured following a car bomb attack on a government building in eastern Afghanistan. According to reports, the vehicle exploded outside the entrance to the district headquarters.
Several armed attackers reportedly tried to enter the building soon after, but were killed by security forces. Several civilians were listed among the victims.
As of Saturday afternoon, no group had claimed responsibility for the attack.
"The attackers carried out a suicide car bomb attack with a Mazda-type vehicle, which unfortunately killed 14 people, including a woman, four children and a soldier," explained government spokesman Attaullah Khugyani. "42 others, including four security forces, 38 children and elderly men, were injured."
The attack comes amid negotiations between the Taliban and the Afghan government to end the conflict in the country.