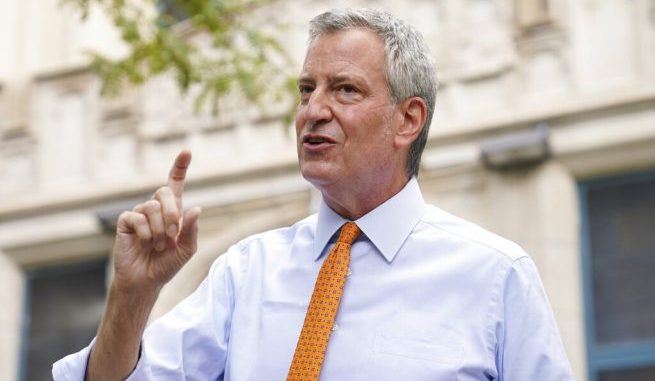 OAN Newsroom
UPDATED 7:06 AM PT – Monday, September 28, 2020
New York City Mayor Bill De Blasio has come under fire from a local principals union who has asked him to step away from his duties to reopen schools.
On Sunday, the city's Council of School Supervisors and Administrators unanimously passed a vote of 'no confidence' against De Blasio, just days before schools are set to reopen.
Members of the union said the mayor's office has made too many mistakes in recent months and are not prioritizing students or their families.
"It seems like all summer long we've been running into roadblock after roadblock," stated Mark Cannizzaro, President of the Council of School Supervisors and Administrators. "With changing guidance, confusing guidance…any decision that should've been needed to be made, should've been made well before the opening of school."
#UNITEDwestand – we have no confidence in our mayor and chancellor to continue to lead our schools! Very courageous move ??@NYCMayorsOffice @NYCMayor @DOEChancellor @FollowCSA pic.twitter.com/9A6uWro2zP

— CSARA1@Marybelle (@CSARunsAs1) September 27, 2020
The move comes amid a massive teacher shortage, where more than 200 K-8 grade schools need 1,200 teachers. Reports show De Blasio was made aware of the shortage back in May and failed to listen to an advisory board put in place to help handle the issue.
Since then, city officials and teachers unions have made deals to delay the start of in-person classes without giving the principals union enough notice.
Meanwhile, the union is asking the New York State Department of Education to step in to oversee safe school reopenings. Some middle schools along with every high school are expected to administer in-person classes starting as soon as Thursday. Yet, school supervisors are worried they won't be able to stay open very long.