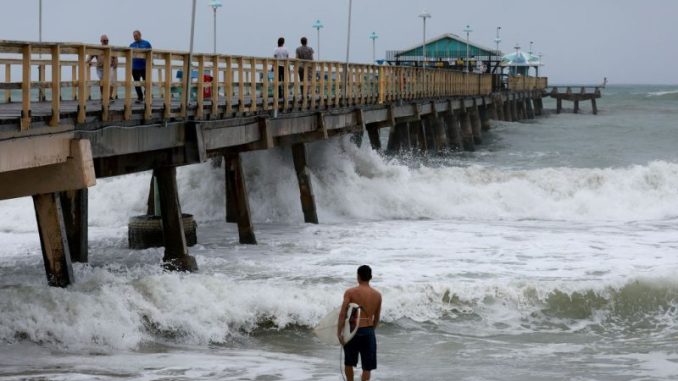 OAN Newsroom
UPDATED 2:52 PM – Wednesday, November 9, 2022
Tropical Storm Nicole is expected to strengthen into a hurricane, bringing rain and strong winds to Florida this week.
On Wednesday morning, Tropical Storm Nicole was focused around 240 miles off the south-eastern coast of the Sunshine State. It is expected to reach hurricane strength in the coming hours.
Numerous counties across the state's seaboard were placed under hurricane warnings on Tuesday. Central Florida faces an elevated threat for severe storms including isolated tornadoes.
Governor Ron DeSantis (R-Fla.) says the brunt of the storm will roll in later Wednesday evening and into Thursday morning.
"The most recent track shows that it will make landfall in Martin County as a category 1 hurricane and will move through the state, exit into the Gulf of Mexico, and then make landfall again somewhere in the big bend region of north Florida," said DeSantis. "Winds are the main concern with Nicole, but we also expect to see some heavy rains, the potential for flash flooding and 3 to 5 feet of storm surge in some areas. Palm Beach, Martin, St. Lucia, Brovard, Indian River and Velucia counties are currently under a hurricane warning."
Nicole marks the 8th tropical storm to hit Florida this season.