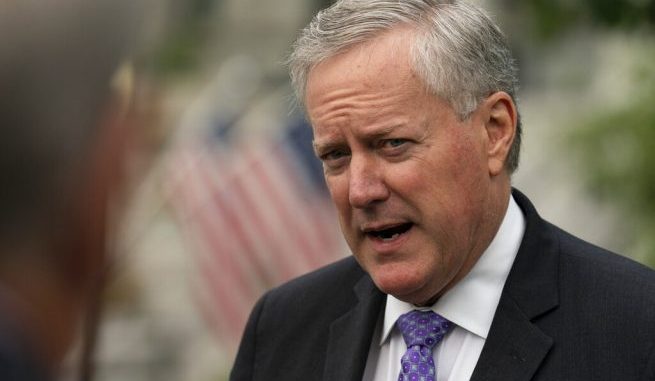 OAN Newsroom
UPDATED 11:45 AM PT – Sunday, September 27, 2020
White House Chief of Staff Mark Meadows has criticized FBI Director Christopher Wray's handling of potential voter fraud issues this election season. On Sunday, he pointed out states are changing laws that will open the door for fraud ahead of the election.
Some of these new measures included allowing mail-in ballots postmarked before November 3rd to be counted several days after the election.
Meadows reiterated he wants to make sure every vote counts. He slammed Wray's testimony to Congress earlier this month, during which the FBI director claimed there was no evidence of widespread voter fraud in the country.
The chief of staff has urged him to take a closer look and to avoid "making a verdict before you've heard the case." He went on to say President Trump remains confident in Wray, as he still holds his director title.
"As we look at this, we want to make sure he's doing his job," explained Meadows. "The minute the President loses confidence in any of his cabinet members, he will certainly look at replacing them."