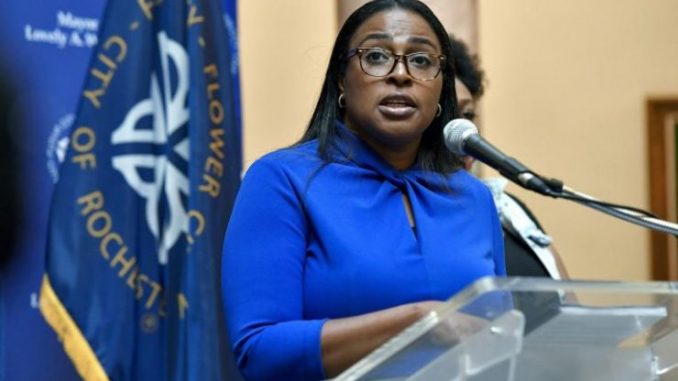 OAN Newsroom
UPDATED 12:10 PM PT – Saturday, September 26, 2020
The mayor of Rochester, New York has appointed the city's first female interim police chief. On Saturday, Mayor Lovely Warren announced former Lieutenant Cynthia Herriott-Sullivan will take over the position.
The mayor also made two other appointments to the department's command staff as part of an effort to "rethink" the relationship between police and the local community. This decision came amid overwhelming protests and violence in the area.
The department's former police chief, La'Ron Singletary, stepped down from the role over public outrage surrounding the death of Daniel Prude.
"I know these are tough times right now, but I believe strongly that if we all bring our best to the table, we'll be able to get it done," stated Herriott-Sullivan. "I look forward to working closely with you on this."
Cynthia Herriot Sullivan has been appointed interim chief pic.twitter.com/tdyGt0VUlb

— Gino Fanelli (@GinoFanelli) September 26, 2020
Herriott-Sullivan came out of retirement to fill the role after serving 20 years with the Rochester Police Department. She will begin serving as the new police chief starting on October 14th.