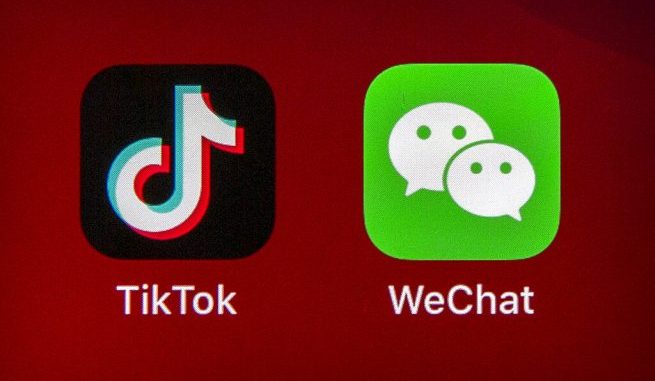 OAN Newsroom
UPDATED 10:55 AM PT – Saturday, September 26, 2020
Tensions between the U.S. Department of Justice and social media apps flooding out of China continues to build. According to a new court filing, DOJ officials are looking to stop all downloads of the app WeChat on mobile devices.
The U.S. Commerce Department moved to ban WeChat last week, but was interrupted by a California judge, who agreed to delay the move due to concerns it could affect users' First Amendment rights.
The DOJ has stated the app, which is owned by Chinese tech giant Tencent, has allowed the Chinese government to collect and use Americans' personal data to advance its own interests. Their filing has asked the court to allow the ban to go into effect while the case is being examined.
On the same day, a federal judge also opposed TikTok's request for an injunction to delay its ban from the app store. The app has notably garnered attention for the possible security threat it poses to the U.S.
The Justice Department has said the delay would undermine President Trump's executive order to ban the app, which is set to take effect on Sunday. The decision would also set a precedent that could weaken the U.S. President's ability to block business to business transactions with a foreign government during a national emergency.
TikTok requested the injunction following reports a temporary ban would result in the loss of more than 90% of the app's users.
The app has sought to avoid an outright ban through other means, notably in the form of its recent deal with Oracle. However, the deal has yet to be finalized as security concerns must still be worked out.
"We have some great options and maybe we can keep a lot of people happy, but we have to have total security from China," stated President Trump. "Just know we're not going to do anything to jeopardize security."
A court hearing is scheduled for Sunday morning to discuss the impending censure.