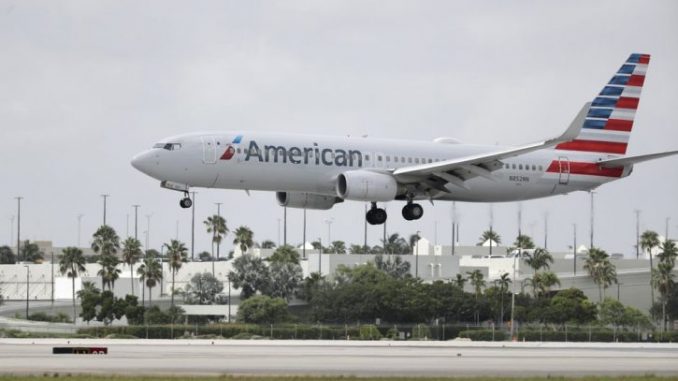 OAN Newsroom
UPDATED 10:30 AM PT – Saturday, September 26, 2020
American Airlines has agreed to a massive loan with the U.S. Treasury Department, which was authorized under the CARES Act. The company announced it had secured the deal on Friday, which will allow the airline to utilize almost $5.5 billion in relief funds.
That number is an increase from the original agreement of $4.7 billion. As part of the agreement, the company will be able to use $550 million immediately and may increase the total loan amount to upwards of $7.5 billion.
American Airlines' CEO recently weighed in on the importance of the loan and highlighted the airline industry's critical role in the economy's rebound from coronavirus shutdowns.
"In the case of the airlines, we do provide some critical infrastructure to a recovery, to making sure as the economy rebounds, airlines are here flying to help the economy rebound," stated Doug Parker.
In the meantime, the airline is hoping to use the funds to keep employees from being furloughed and continue training pilots for future flights. According to the Treasury Department, American Airlines owes a total of $42 billion in debts following the deal's approval.