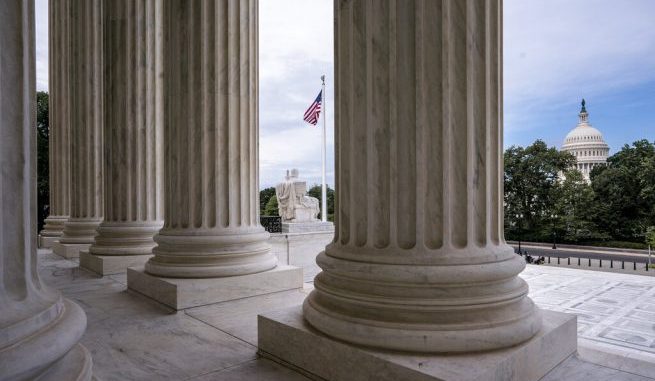 OAN Newsroom
UPDATED 9:25 AM PT – Saturday, September 26, 2020
On Friday, President Trump announced he has decided on a Supreme Court nominee. While speaking to reporters, the President did not specify who he has decided on, but confirmed he has made up his mind.
His decision has been given significant weight, as his nomination will likely determine the fate of the court for generations to come.
Several GOP sources have reportedly indicated President Trump will nominate Judge Amy Coney Barrett to fill the Supreme Court vacancy. In the meantime, he has declined to confirm these reports.
"Well, I haven't said it was her, but she is outstanding," added the President. "They're all very outstanding people, top of the line academically and every way possible."
He went on to say he will announce his decision in the Rose Garden on Saturday at 5 p.m. ET.
If President Trump nominates Judge Barrett, the Republican dominated Senate will likely confirm her in a vote before the election, which Democrats are powerless to stop.
The court would then have six Republican and three Democrat justices. Whatever his decision, this could be the third justice the President manages to appoint in just one term in office.
As a staunch Catholic, Judge Amy Coney Barrett has described abortion as "always immoral."
The potential appointment could be sobering news for Democrat presidential hopeful Joe Biden. Even if he wins the election, it means a Democrat controlled Congress could see new legislation on climate change or healthcare thrown out by the conservative Supreme Court.