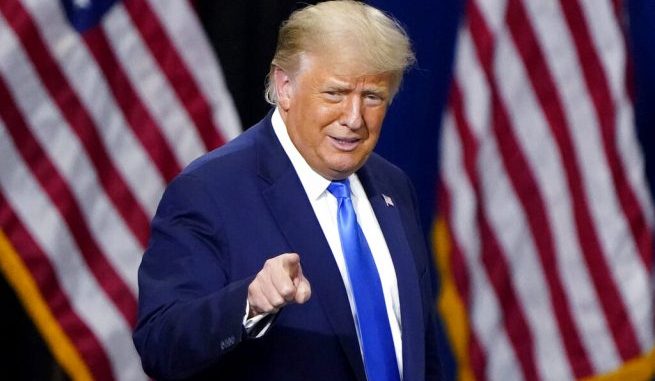 OAN Newsroom
UPDATED 8:54 AM PT – Friday, September 25, 2020
Recent likely voter polls show President Trump beating Joe Biden in the key states of Texas and Florida. The President won both states in 2016 and they are critical to his reelection chances this time around.
News outlets like Forbes and CNN have recently been reporting Texas could turn blue as many predicted was a possibility in 2016. However, recent likely voter polls out of the state have told a different story.
A Siena College-New York Times poll found President Trump holds a 3-point advantage over Joe Biden in Texas among likely voters. Additionally, a Quinnipiac University poll, released Thursday, gave the President a 5-point lead in Texas.
Likewise, President Trump has seen an increase in support in Florida. The latest ABC-Washington Post poll gave President Trump a 4-point advantage in the Sunshine State among likely voters. This all comes as pundits have raised alarm over Joe Biden's struggle to increase support with Hispanic voters in Florida.
A recent CBS battleground tracking poll found President Trump with 36-percent of likely Hispanic voters in the state, which is up 6-percent from earlier this year as Biden's support has dropped from 61-percent to 56-percent.
"Trump has not stopped talking to the Latinos in Florida, specifically around socialist messages and there has been a vacuum on the democratic side," stated Maria Teresa Kumar, President and CEO of Voto Latino. "And their finally having these conversations and engagement."
Possibly one of the most clarifying pieces of information, however, was included in an a ABC-Washington Post likely voter study, which looked to find out how people would be voting rather than who they would be voting for. The study took two expected toss-up states, Florida and Arizona, and found which candidate those planning on voting early or absentee preferred versus who people voting in-person on Election Day favored.
While Joe Biden holds a 26-point lead in Arizona and a 28-point lead in Florida with early and absentee voters, President Trump holds a 48-point lead in Arizona and a 56-point lead in Florida among in-person Election Day voters.
A recent AP report found 39-percent of registered voters said they will vote by mail, which is up from the 21-percent who normally do so. If this holds true, the likely voter turnout could see Trump-leaning in-person votes still make up the majority of the electorate this November.