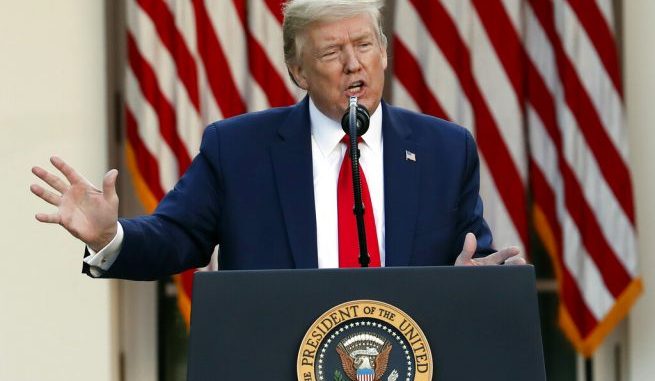 OAN Newsroom
UPDATED 10:50 AM PT — Tuesday, April 28, 2020
President Trump said the U.S. has enough COVID-19 test kits to begin reopening the economy. While taking to Twitter Tuesday, he noted that the mainstream media "does nothing but complain" even though the U.S. has more testing than any other country.
We are doing far more, and better, Testing than any other country in the world, and yet the media does nothing but complain. No matter how good a job is done, the same as with the Ventilators, they will never say we are doing a great job, they will only viciously gripe!

— Donald J. Trump (@realDonaldTrump) April 28, 2020
On Monday, the administration released a blueprint for the partnership between states, the federal government and the private sector to administer the tests.
President Trump said the nation is so well-equipped with testing that other world leaders are even turning to us for help.
"Other countries are calling to find out what are we doing…and we're helping them," he stated. "We're dealing with a lot of countries, helping them with testing just like we did on the ventilators."
The federal government is reportedly expected to send enough tests for all 50 states to test 2 percent of their populations per month.