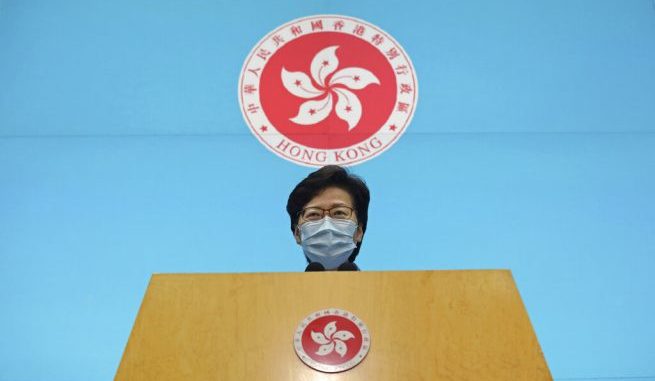 OAN Newsroom
UPDATED 9:46 AM PT — Tuesday, April 28, 2020
Hong Kong is preparing to allow citizens to return to work as reports of no new coronavirus cases continue for a third day in a row. This comes as more countries are beginning to reopen their economy against warnings from the World Health Organization.
On Tuesday, Hong Kong leader Carrie Lam said most civil servants may return to work next week, but authorities haven't decided to ease travel and social distancing regulations just yet.
Outdoor sports facilities, libraries and museums will reopen next week, but are subject to practice strict social distancing measures.
"But I must stress that this epidemic may come back," said Lam. "As the WHO said not long ago, only yesterday, we must remain vigilant. Despite the relaxation of some measures, we may need to tighten them again in the future."
While social distancing has stopped the spread of the coronavirus, pro-democracy activists fear regulations have curbed months of anti-government demonstrations.
Hong Kong had been the center of anti-government protests prior to the coronavirus pandemic with activists calling for freedom against Mainland China.