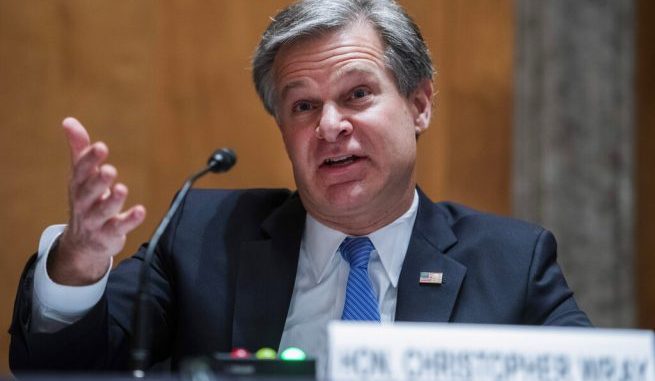 OAN Newsroom
UPDATED 1:20 PM PT – Thursday, September 24, 2020
FBI Director Chris Wray recently warned of the dangers of fake news and biased reporting, which could potentially influence upcoming elections.
During Thursday's Senate hearing, the FBI chief said Americans should be able to use their own judgment and find reliable sources of information such as government agency websites. He also noted social media is not a good source of information.
"I would encourage people to be critical thinkers, to get their news from a variety of sources and make up their own mind," he explained.
According to the Wray, the upcoming 2020 elections are mostly safe and secure.
"Certainly to change a federal election outcome by mounting that kind of fraud at scale would be a major challenge for an adversary, but we're vigilant as to the threat," he stated. "We're watching it carefully because we're in uncharted, new territory."
Wray went on to say foreign or domestic meddling in U.S. elections would be harder to do if Americans avoided hyperpartisan rhetoric in the media.
NEW: The #FBI and @CISAgov issued a public service announcement to inform the public that attempts by cyber actors to compromise election infrastructure could slow—but not prevent—voting. #Protect2020 https://t.co/uC7h4h2A7U pic.twitter.com/5yy4DYorju

— FBI (@FBI) September 24, 2020