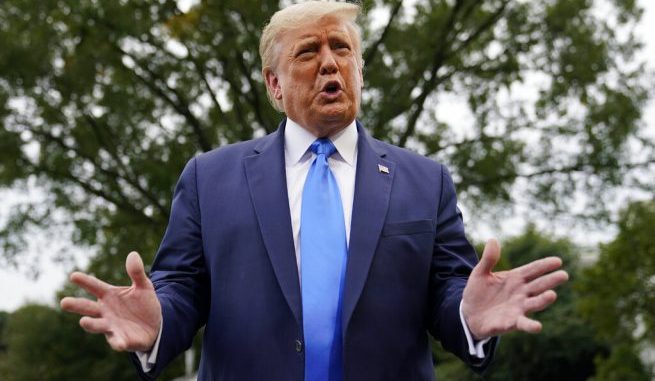 OAN Newsroom
UPDATED 1:45 PM PT – Thursday, September 24, 2020
President Trump doesn't have high hopes for a fair first presidential debate with Joe Biden. During a recent interview, the President discussed the upcoming debate, which will be moderated by Fox host Chris Wallace.
He was asked if he feels he has an advantage with Wallace, as he sat down with him for an interview earlier this year. The President stated he has great respect for Wallace, but believes he has special interests that align with the left.
"I would be willing to bet that he won't ask Biden tough questions," said President Trump. "It'll be unfair, I have no doubt about it."
He also pointed out Biden has spent years playing politics in Washington.
"He'll be controlled by the radical left," he added.
The debate is set to take place on Tuesday in Cleveland, Ohio. One America News will air live, uninterrupted coverage of the event starting at 9 p.m. ET!