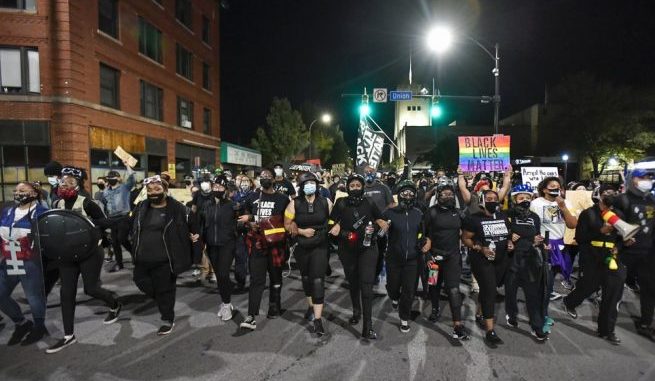 OAN Newsroom
UPDATED 2:05 PM PT – Thursday, September 24, 2020
According to local reports, demonstrations in Rochester, New York have cost taxpayers $1.4 million. Police reportedly tallied up more than 15,000 overtime hours in the first half of September while responding to protests over the death of Daniel Prude.
Since the end of May, the police presence at Black Lives Matter protests has cost the department nearly $2 million. One city council member has said it's an unfortunate expense to pay, but it's needed to keep the city safe.
"The fact that we had to have the police there the entire time was a need," stated Jose Peo. "We needed to make sure what happened before with the rioting and the looting, what has happened in other cities with these types of protests with buildings being burned down, did not happen in Rochester."
This afternoon, after DES cleaned City Hall, a protestor decided to paint over the globe of a city-owned camera.@RochesterNYPD respects the right to peacefully protest. Committing acts of vandalism will not be tolerated. pic.twitter.com/NC6AVjBCjl

— Patrol_Section_Investigations_RPD (@RPD_PSI) September 20, 2020
Prude died in late March after an encounter with police in Rochester. The mayor fired the police chief in the aftermath and activists have called on the mayor to step down as well.