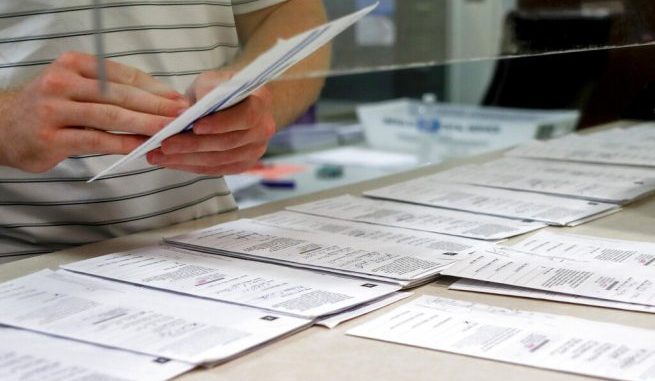 OAN Newsroom
UPDATED 5:10 PM PT – Thursday, September 24, 2020
The Justice Department recently reported several mail-in ballots cast for President Trump were found discarded in Pennsylvania. According to officials, at least nine ballots cast by members of the U.S. military were found disposed of in the latest case of potential voter fraud.
The FBI has been asked to open a probe into suspected voting irregularities in Pennsylvania's Luzerne County Board of Elections.
Reports of other discarded mail-in ballots, which were likely cast for President Trump, are now coming in from across the country.
The White House has said these could be cases of voter fraud designed to elect Joe Biden.
"It's a system that's subject to fraud," stated Press Secretary Kayleigh McEnany. "In fact, in the last 24 hours, police in Greenville, Wisconsin found mail in a ditch, and it included absentee ballots."
Some officials continue to insist absentee ballots are a better option, but voting in person can dramatically reduce potential fraud.