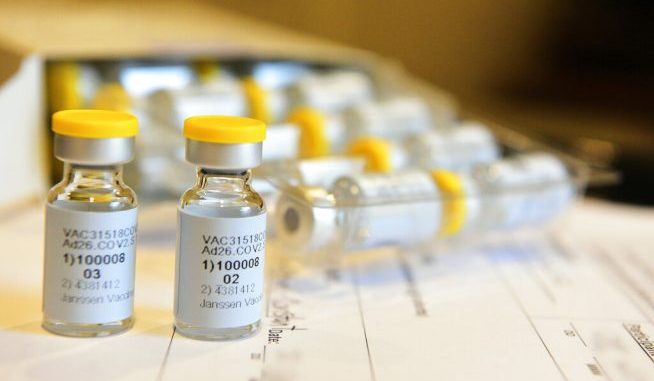 OAN Newsroom
UPDATED 4:40 PM PT – Wednesday, September 23, 2020
Johnson & Johnson has entered the phase three clinical trial of its potential COVID-19 vaccine. According to the company, 60,000 volunteers will participate in the trial at 215 locations in the U.S. and around the world.
"The 60,000 people will allow us to recruit more diversity globally," stated Dr. Paul Stoffel. "We hope to see an end point around a year and early next year."
JUST IN: #JNJ has announced the start of our Phase 3 clinical trial for our investigational #COVID19 vaccine candidate. We are fully focused on developing a safe, effective and urgently-needed preventive solution for people around the world. Read more: https://t.co/gi5PpMMcgu pic.twitter.com/vx0tpuH6Tc

— Johnson & Johnson (@JNJNews) September 23, 2020
Johnson & Johnson's vaccine is different from other vaccines being tested because it requires only one shot instead of two.
"It's a single dose, which could be very important for emergency use," explained Dr. Stoffel. "We will test boosters later on, but the efficacy in the phase one showed the single dose could be sufficient to protect people for a long time."
The pharmaceutical giant is the fourth company to begin large scale clinical trials of a COVID-19 vaccine in the U.S., just behind Moderna, Pfizer and AstraZeneca. Health officials have said their priority is to ensure the vaccine is safe and effective.
"We want to do everything we can without sacrificing safety or efficacy…to make sure that we end up with vaccines that are going to save lives," added Dr. Francis Collins.
The trial is being conducted in collaboration with the Trump administration's Operation Warp Speed. President Trump responded to Johnson & Johnson's progress on Twitter.
Big news. Numerous great companies are seeing fantastic results. @FDA must move quickly! https://t.co/2pDrmRPOxc

— Donald J. Trump (@realDonaldTrump) September 23, 2020