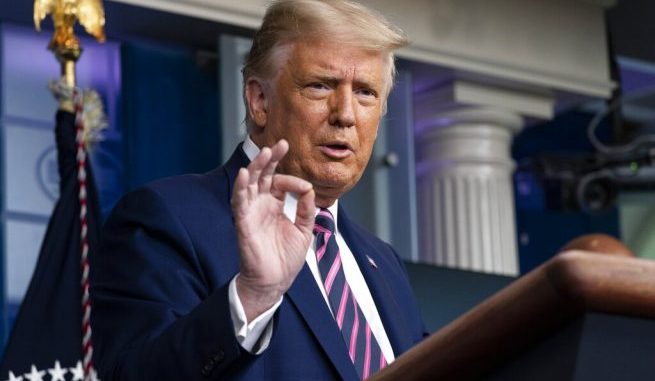 OAN Newsroom
UPDATED 10:10 AM PT – Saturday, September 19, 2020
President Trump recently confirmed his administration is having very good discussions with the Taliban. On Friday, he gave an update on the ongoing peace talks between the militant group and the Afghan government.
Official negotiations between the two sides began last weekend.
President Trump emphasized while the Taliban is "tough" and "very smart," he remains confident the U.S. will be able to withdraw more troops from the area soon.
"They're very tough, they're very smart, they're very sharp, but you know, it's been 19 years and even they are tired of fighting, in all fairness," he explained. "Very shortly, we'll be down to less than 4,000 soldiers, so we'll be out of there knowing that certain things have to happen, certain things have to be fulfilled."
U.S. troops are expected to completely withdraw from Afghanistan by May 2021. However, the President reiterated he wants to make sure certain requirements of the deal are fulfilled first.