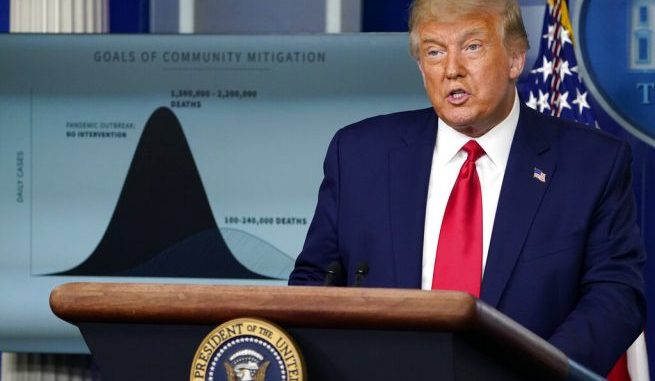 OAN Newsroom
UPDATED 2:40 PM PT – Friday, September 18, 2020
President Trump has estimated a coronavirus vaccine will be available to every American by April of next year. He made the announcement during Friday's press briefing at the White House.
According to the President, the timeline is based on manufacturing that's already in progress.
He confirmed as soon as a vaccine is approved, distribution will begin within 24 hours.
"We will have manufactured at least 100 million vaccine doses before the end of the year, and likely much more than that," stated the President. "Hundreds of millions of doses will be available every month, and we expect to have enough vaccines for every American by April."
He went on to say the vaccine is in its final stages and going through the "gold standard."