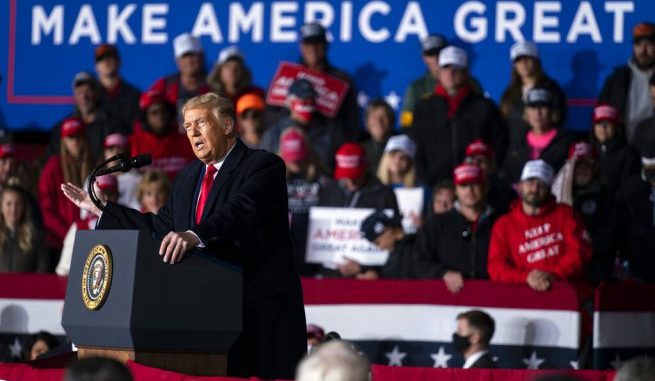 OAN Newsroom
UPDATED 10:30 AM PT – Friday, September 18, 2020
President Trump has committed to additional funding for U.S. farmers, who were hit hard during the pandemic. During Thursday night's campaign rally in Wisconsin, the President announced his administration will allocate another $13 billion in aid.
"I'm proud to announce that I'm doing even more to support Wisconsin farmers," he stated. "Starting next week, my administration is committing an additional $13 billion in relief to help farmers recover from the China virus."
Farmers have been suffering financially as a result of the coronavirus pandemic. Earlier this year, Congress authorized an initial $19 billion for the Department of Agriculture as part of COVID relief legislation.
The President's announcement comes as congressional Democrats continue to blame Republicans for stalling the latest coronavirus talks. President Trump took aim at House Speaker Nancy Pelosi on Twitter, where he wrote, "Pelosi wants to take $30 billion away from our great farmers."
He has reaffirmed this can't happen.
Pelosi wants to take 30 Billion Dollars away from our great Farmers. Can't let that happen!

— Donald J. Trump (@realDonaldTrump) September 18, 2020