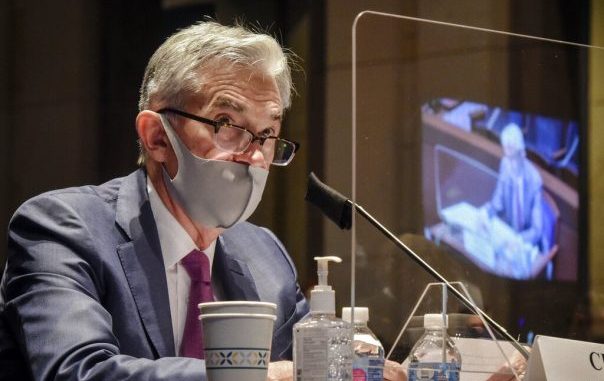 OAN Newsroom
UPDATED 8:20 AM PT – Thursday, September 17, 2020
Federal Reserve chairman Jerome Powell announced the latest revision of the U.S. inflation target and said economic activity is gradually picking up.
"Economic activity has picked up from its depressed second quarter level when much of the economy was shut down," he stated.
However, the top central banker noted on Wednesday that he does not expect inflation to overshoot the Federal Reserve's 2-percent target despite the ultra loose monetary policies in place.
The Federal Reserve is keeping base interest rates at near zero levels to support economic activity to offset the effects of COVID-19 lockdowns.
"With inflation running persistently below 2-percent, we will aim to achieve inflation moderately above 2-percent for some time,"Powell explained. "We expect to maintain an accommodative stance of monetary policy until these outcomes, including maximum employment, are achieved."
Powell added that the central bank's main goal is to bring unemployment back to below 4-percent from its current level of about 8-percent. He said only after that the Federal Reserve may consider a lift-off in base borrowing costs.
Republicans helped build the greatest economy in a generation and the American way of life was thriving. With @realDonaldTrump as President and a Republican majority in the House, WE WILL DO IT AGAIN.

This is our #CommitmentToAmerica.https://t.co/Dszc4yed3C

— Kevin McCarthy (@GOPLeader) September 16, 2020