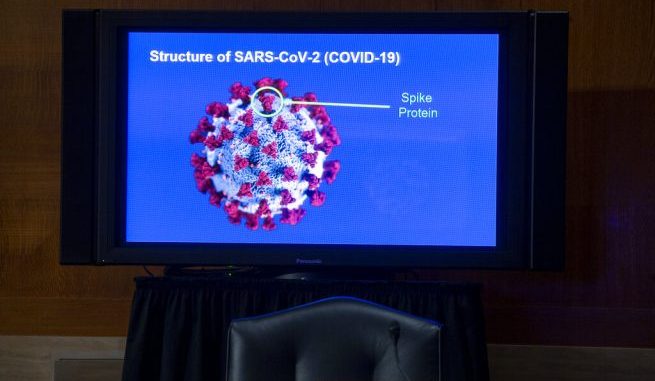 OAN Newsroom
UPDATED 8:56 AM PT – Thursday, September 17, 2020
Researchers at the University of Pittsburgh School of Medicine said they have isolated a molecule that could be used as a treatment against COVID-19.
According to a report released earlier this week, the scientists isolated the "smallest biological molecule" that specifically neutralizes the virus that causes the virus.
The molecule has been used to create the drug Ab8 and has been viewed as a potential preventative treatment. Head researchers said the molecule is 10 times smaller than a regular sized antibody, which means it can penetrate into more areas of the body.
"It's fully human, meaning that there's no foreign material that's likely to be rejected by the host," explained Dr. John Mellors, Division of Infectious Diseases at the University of Pittsburgh. "It's extremely potent."
To get the latest information on COVID-19, visit:
? https://t.co/tTa3xuIXL7
? https://t.co/KZhQHnYA4h pic.twitter.com/oxPUaJOMea

— PittDeptofMed (@PittDeptofMed) April 13, 2020
The molecule also doesn't bind to human cells, which suggests there would be no negative side effects. Researchers are also looking into different ways to administer the treatment and said it could be inhaled rather than injected.