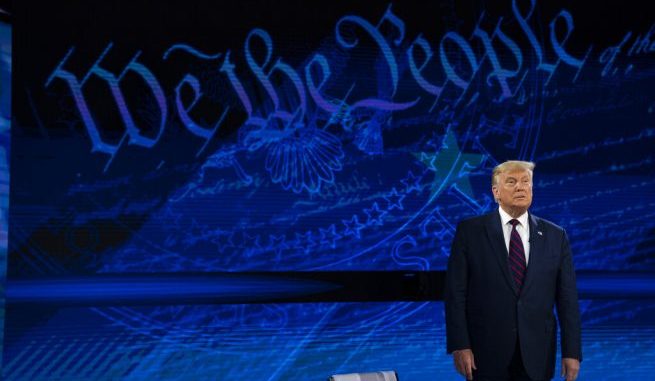 OAN Newsroom
UPDATED 9:25 AM PT – Wednesday, September 16, 2020
President Trump doubled down on his administration's response to the coronavirus pandemic and noted a herd immunity could be developed over time.
While speaking at an town hall with voters Tuesday, the President said things were going well regarding the U.S.'s handing of the coronavirus. He asserted his confidence with the decisions he's made on the issue and said the pandemic has been the biggest challenge of his presidency.
When asked about vaccines efforts, President Trump said officials were working hard, but suggested a herd immunity could be developed in the near future.
#BREAKING: Trump claims even without a vaccine, #COVID19 will go away through "herd mentality".

What he means is "herd immunity".

"Sure, with time it goes away you'll develop, you'll develop herd – like a herd mentality. It's going to be herd developed." pic.twitter.com/QmsPQu3OjZ

— Stefan Simanowitz (@StefSimanowitz) September 16, 2020
Currently, the U.S. has more than 2 million active coronavirus cases while only reporting 195,000 deaths. According to reports this week, more than 4 million Americans have recovered from the virus.