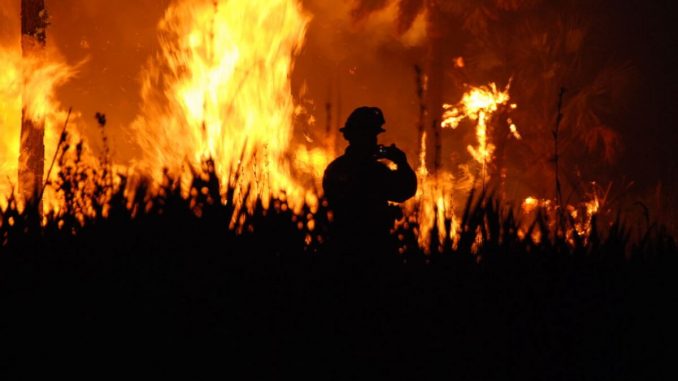 Here are 6 of Our Most Informative Wildfire Articles
1. WHERE THERE'S SMOKE, THERE ARE HEALTH RISKS: WILDFIRES COULD CAUSE MORE PREMATURE DEATHS
With more wildfires taking place in the Western U.S., scientists say the smoke they produce could sweep across the continent and have a negative effect on the health of tens of millions of people.
5 tips for reducing your chances of getting ill from excessive smoke and other pollutants
2. AN OUNCE OF PREVENTION: AVOIDING WILDFIRES
Fires can be highly destructive and deadly, but often, they are preventable. Whether it's an out-of-control campfire or a threatening wildfire in the wilderness, there are things you can do to protect yourself and your loved ones.
15+ suggestions that can minimize the risk of fire at home and in the outdoors.
3. UNDER FIRE: PROTECT YOUR HOME AGAINST WILDFIRES
It only takes minutes. The images of out-of-control wildfires we see on the news and through social media outlets are a stark reminder of the unbelievable destruction that can take place in an obscenely short period of time.
When to evacuate if a wildfire is coming your way.
What you should have on hand, and ready to go when you are.
9 things you can do to lower your home's chances of catching fire.
What to do BEFORE fire season starts.
4. SCORCHED EARTH: SURVIVING NATURE'S WILDFIRES
Being familiar with possible scenarios and solutions speeds up your response time. If you are advised to evacuate an area, don't hesitate. If you must evacuate your home, and have a time frame to safeguard your home before you leave, remove combustible materials from near the base of any structure and close all your windows and doors to reduce airflow.  At zero hour, don't wait; keep moving and get out of the path of the fire.
Understanding fire
Situational awareness
Removing flammable materials
Protection from heat and flames
Movement and terrain
When all else fails
5. BUSHFIRE BASICS: 7 WAYS TO SURVIVE A WILDFIRE
While some wildfires can be spotted or reported on while they're still miles away, providing you with ample time to get away from danger, some can happen quickly, and you may find yourself trapped. A lightning strike, rockfall, extremely dry and high temperatures or man-made incidents like a discarded cigarette can suddenly put acres of land ablaze.
If you find yourself in such a situation, here are 7 tips that can help you survive.
6. UP IN SMOKE: SURVIVING A WILDFIRE MIGHT MEAN LEAVING EVERYTHING BEHIND
You cannot outrun a wildfire. Your only hope is early warning. Prior planning and study are vital as well. Wildfires are fast moving—much faster than you might think. The uncontrolled infernos must never be underestimated.
3 important things you should know before encountering a wildfire.