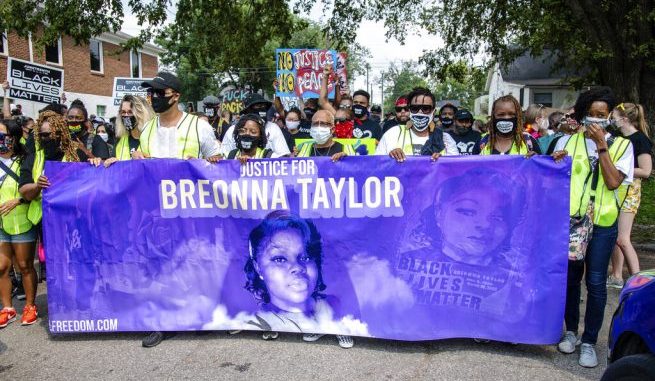 OAN Newsroom
UPDATED 11:13 AM PT – Tuesday, September 8, 2020
The Louisville Metro Police Department has appointed the first black woman to lead the force. 50-year-old former Deputy Chief Yvette Gentry has been tapped as interim police chief of the embattled department following the death of Breonna Taylor.
Gentry retired in 2014 after serving the department for more than 20-years. Her appointment comes after interim Chief Robert Schroeders announced his retirement following four months in the role.
We are so proud to learn that our own Director of Black Male Achievement, Yvette Gentry, has been named Interim Chief of Police for the Louisville Metro Police Department beginning October 1. pic.twitter.com/XQBTxFfKIu

— Metro United Way (@MetroUnitedWay) September 7, 2020
Gentry said while taking on the role, she faces challenges like never before.
"I know that there is so much anger, there's so much disappointment, I know there's so much fatigue," she stated. "…it's just a lot to take on…I've worked protests before, but nothing of this magnitude and this long."
Gentry says police officers are also frustrated and sometimes they are put in "impossible situations." She will start her new role on October 1.