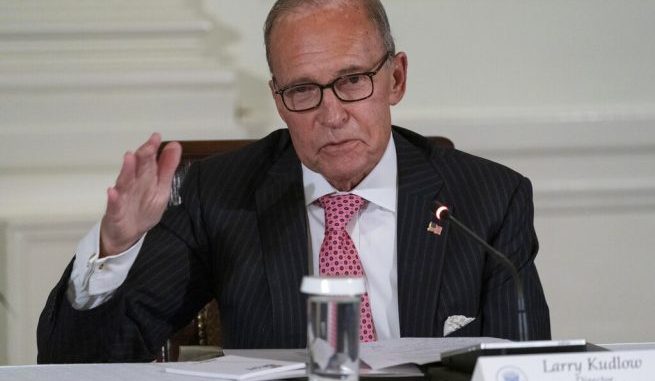 OAN Newsroom
UPDATED 12:10 PM PT – Friday, September 4, 2020
Larry Kudlow has called the August jobs report "spectacular." On Friday, the White House's chief economic adviser claimed the U.S. is in a self-sustaining recovery.
He specifically pointed to the housing, auto and retail sectors, which he said are "booming." He also noted consumer spending is "very strong."
As the U.S. rebuilds its inventories, the adviser believes manufacturing will pick up. He has suggested this will lead to the creation of more jobs and higher wages.
Kudlow thinks the recovery may have started in late April or early May.
"I think we're in a v-shape recovery. I think the second half is at least 20% growth. Next year can be another big blow out year under the right policies. So, I like where we are." – Larry Kudlow, Director of the National Economic Council
He went on to say there's still too many people not working and added he would love to see more support for the Paycheck Protection Program.
According to the adviser, the president's payroll tax deferral will be extremely helpful and lead to a huge wage increase for millions of Americans.