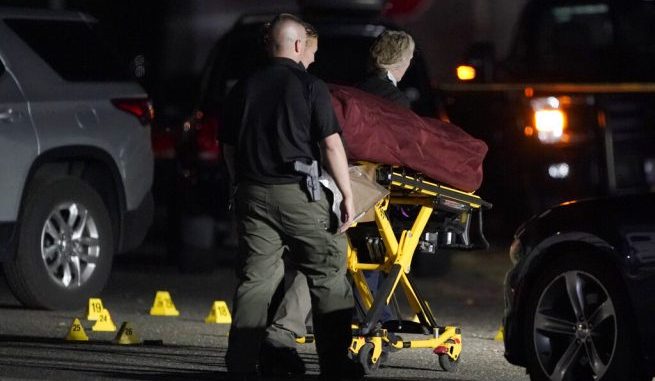 OAN Newsroom
UPDATED 11:30 AM PT – Saturday, September 5, 2020
President Trump has expressed his support for a recent law enforcement operation, which resulted in the death of the man suspected of murdering a conservative protester. On Friday, the president suggested federal agents were needed due to inaction from local authorities.
On Thursday, U.S. marshals located 48-year-old suspect Michael Forest Reinoehl near his home in Lacey, Washington.
Reinoehl was reportedly armed at the time. Authorities attempted to take him into custody when shots were fired.
"The suspect was killed after drawing a weapon when officers attempted to take him into custody. They wanted to take him in, the U.S. marshals, incredible people. I want to thank them for their strength, their bravery. I really do wish that the mayor of Portland and the governor of Oregon would get going and stop the crime in that city." – Donald Trump, 45th President of the United States
According to reports, the suspect was a common attendee of protests in Portland. At one point, he reportedly characterized them as "a war" and stated it was a matter of time before there were casualties.