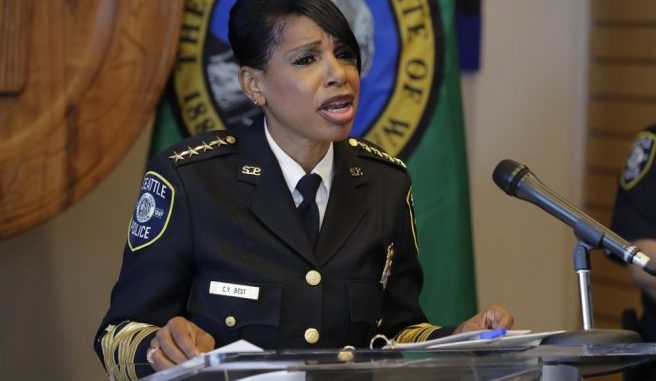 OAN Newsroom
UPDATED 1:45 PM PT – Thursday, September 3, 2020
Seattle's first Black police chief officially left her post on Wednesday after announcing her resignation last month. Following her resignation, Carmen Best claimed the city council's police budget cuts "put her in a position destined to fail."
Last month, the council approved a proposal to cut the budget by $4 million and cut as many as 100 officers.
Best, who had been on the force for 28 years, questioned the move. She believed it would not provide for adequate public safety.
"People are paying attention now. They are laser focused on what is happening in public safety in this city. They are rising up and trying to make sure to hold the City Council accountable for the decisions that they're making. The discussion, as you know, has increased and intensified. It was really important. There may be a possibility that they may not have to lay off as many people here." – Carmen Best, former Police Chief of the Seattle Police Department
Police officers lined the streets to bid her farewell. She will be replaced by Deputy Chief Adrian Diaz, who will serve as interim police chief.