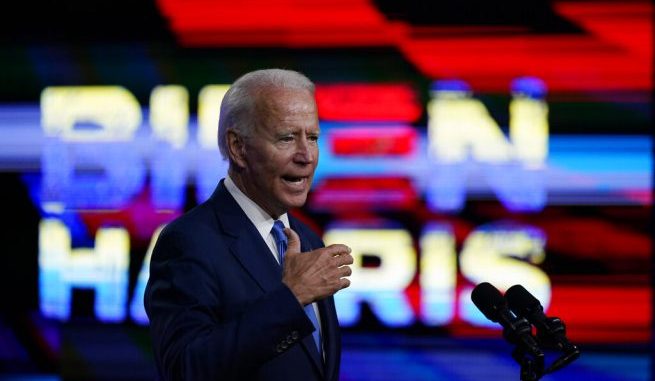 OAN Newsroom
UPDATED 4:05 PM PT – Wednesday, September 2, 2020
Joe Biden has announced he is ready for the first round of presidential debates. During a campaign event in Wilmington, Delaware this week, the former vice president stated he is looking forward to debating President Trump.
Biden suggested the presence of an instant fact checker during the debate would make the event more interesting for viewers at home, but conceded such a move would be difficult during a live showing.
He noted he has been preparing diligently for the debate.
"I look forward to debating the president. I'm going to lay out as clearly as I can what I think we have to do to bring this country back and build it back better. I'm looking forward to the debate." – Joe Biden, former Vice President of the United States
The first debate is scheduled for September 29th. According to the Commission on Presidential Debates, Fox's Chris Wallace will moderate the first debate in Cleveland. The second, which is slated to take place in Miami on October 15th, will be moderated by Steve Scully from C-SPAN.
The third debate will take place on October 22nd in Nashville. It will be moderated by Kristen Welker from NBC News. All three will all be 90 minutes long, as will the separate vice presidential debates, which will be moderated by Susan Page of USA Today.
In the meantime, Biden's campaign and the Democrat National Committee reportedly raised $364.5 million in August.
According to the Democrat's campaign, online donations made up $205 million of the fundraising haul. Campaign officials reported 95% of the donations came from grassroots supporters and that $1.5 million came from first time donors.