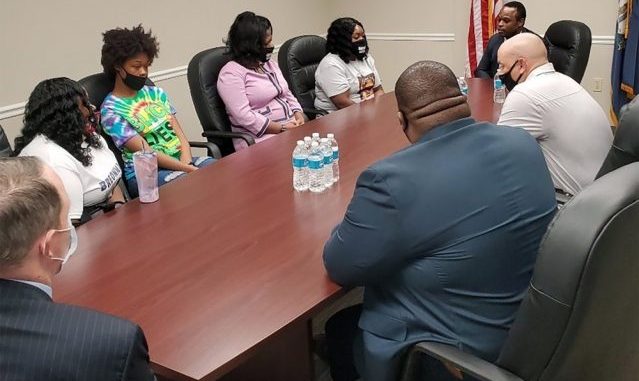 OAN Newsroom
UPDATED 3:25 PM PT – Sunday, August 30, 2020
Kentucky Attorney General Daniel Cameron has announced new developments in the police involved shooting of Breonna Taylor. On Sunday, he confirmed his office has received a ballistics report from the FBI.
According to Cameron, the report will be a critical piece of the investigation, but it is not the end of the probe.
The attorney general has faced immense pressure from protesters to arrest and charge the officers, who fatally shot Taylor while executing a no-knock warrant back in March.
Cameron reiterated he has been conducting a thorough and fair investigation.
"It's not the end all, be all. There are still some witness testimony and interviews that have to be conducted. But we do have that ballistics report. We will be meeting with the FBI at the beginning of this upcoming week to have a painstaking review of that information. That will help us in the analysis that needs to be undertaken before we can get to final steps." – Daniel Cameron, Attorney General of Kentucky
In the meantime, one of the Louisville Metro Police Department officers involved in the incident has been fired. Two others remain on administrative reassignment.