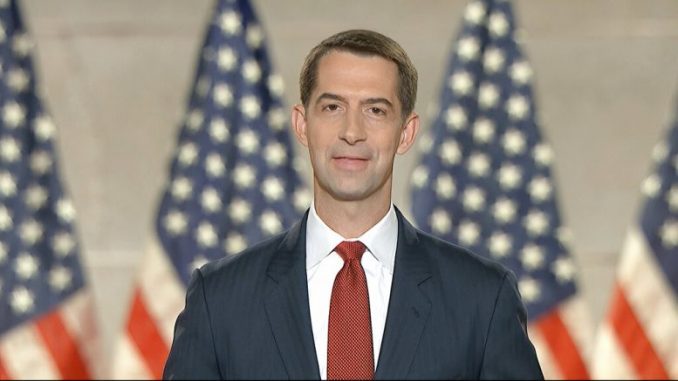 OAN Newsroom
UPDATED 10:52 AM PT – Friday, August 28, 2020
Sen. Tom Cotton (R-Ark.) said Joe Biden's foreign policy could pose a danger to the U.S. During his 2020 Republican National Convention speech Thursday, the conservative lawmaker compared Biden's foreign policy record to President Trump's.
The Arkansas Republican exposed Biden's political past by stating that he has regularly slashed defense spending and enabled foreign adversaries to pose a threat to the U.S. Cotton went on to say Biden has helped China secure trade deals that have hurt the U.S., while President Trump has stood up to China.
"But Joe Biden would return us to a weak and dangerous past," stated the senator. "Barack Obama's own secretary of defense said Joe Biden has been wrong on nearly every major national security decision over the past four decades."
Senator Tom Cotton's full remarks from the @GOPconvention#RNC2020 pic.twitter.com/wuzYMnFrAl

— Team Trump (Text VOTE to 88022) (@TeamTrump) August 28, 2020
Cotton then pointed out that President Trump has rebuilt our military and come down on the threat posed by China. He finished off his speech by urging Americans to vote for President Trump in November to "Keep America great."