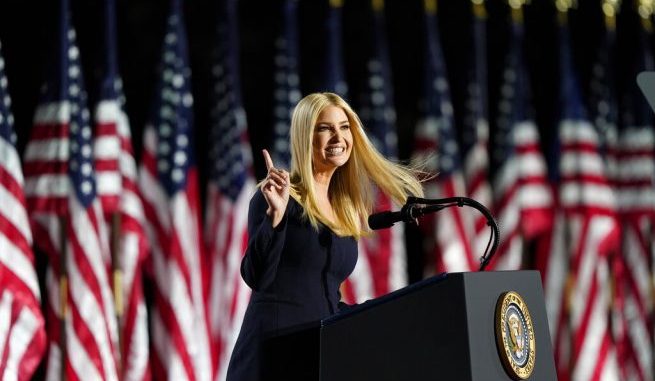 OAN Newsroom
UPDATED 7:28 AM PT – Friday, August 28, 2020
The 2020 Republican National Convention came to a close with the fourth and final night, putting America's standing as the "land of greatness" on full display.
Speakers from Thursday's ceremony included House Minority Leader Kevin McCarthy, Senate Majority Leader Mitch McConnell, HUD Secretary Ben Carson, former New York City Mayor Rudy Giuliani and more.
During his speech, Giuliani referenced past American leaders as he highlighted the president's leadership during times of adversity.
"In critical times in our history, America has always been blessed with the right person to handle the crisis…Washington, Lincoln, Roosevelt, Reagan were perfect for the challenges they faced and brought our nation through gloriously," he stated. "President Trump, with his boundless love of our country and all our people, his disciplined work ethic, his exceptional ability to inspire, and his deep understanding of our system of government and the strength of American values is the man we can trust to preserve and even improve our way of life."
Meanwhile, White House advisor Ivanka Trump celebrated the president's accomplishments and his efforts to remain true to his 2016 campaign promises.
'Donald Trump did not come to Washington to win praise from the Beltway elites. Donald Trump came to Washington for one reason and one reason alone, to make America great again,' Ivanka Trump said at the #RNC. More #RNC2020 coverage: https://t.co/917aPV10T9 pic.twitter.com/FffYVusfoG

— Reuters (@Reuters) August 28, 2020
To conclude the night, President Trump delivered a keynote address from the South Lawn of the White House, where he formally accepted the Republican Party's nomination for president.
"My fellow Americans, tonight with a heart full of gratitude and boundless optimism, I profoundly accept this nomination for president of the United States," he stated.
The president went on to address the ongoing pandemic, a strong storm surge that has shaken parts of the southern U.S. and the unrest that continues across the nation. Despite the violence, President Trump reemphasized his commitment to making America safer and stronger.
"As long as I am president, we will defend the absolute right of every American citizen to live in security, dignity and peace," he stated. "If the Democrat Party wants to stand with anarchists, agitators, rioters, looters and flag burners, that is up to them, but I, as your president, will not be a part of it."
Closing out the convention, the president alongside the first family watched as a firework display lit up the sky above the Washington Monument.
"We will rekindle new faith in our values, new pride in our history and a new spirit of unity that can only be realized through love for our great country because we understand that America is not a land cloaked in darkness," said President Trump. "America is the torch that enlightens the entire world."