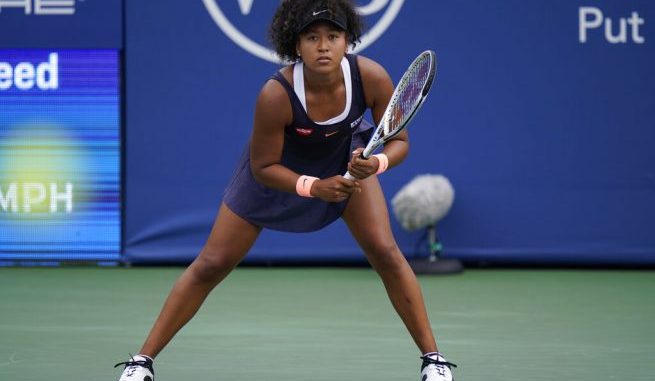 OAN Newsroom
UPDATED 8:17 AM PT – Thursday, August 27, 2020
From basketball to soccer, tennis and even the great American pastime of baseball, the sports world and the political realm have collided once again. Wednesday saw a score of players and teams announcing boycotts of upcoming games following a night of violent riots in Kenosha, Wisconsin.
Tennis star Naomi Osaka stunned fans when she withdrew from the Western and Southern Open Wednesday just after reaching the semifinals. In a statement following the decision, Osaka wrote "before I am an athlete, I am a black woman."
— NaomiOsaka大坂なおみ (@naomiosaka) August 27, 2020
In solidarity with Osaka, the tournament suspended play until Friday after it stated that the sport was collectively taking a stand against social injustice. Her decision not to play mirrors that of the Milwaukee Bucks basketball team who announced they would be sitting out their playoff game Wednesday against the Orlando Magic.
Full statement from the Milwaukee Bucks: pic.twitter.com/jjGEyVcCmB

— Milwaukee Bucks (@Bucks) August 26, 2020
A few hours before the scheduled tip-off, team Vice President Alex Lasry tweeted "some things are bigger than basketball." The team had reportedly spent the afternoon on a conference call with lawmakers from Wisconsin, including the state attorney general and lieutenant governor.
In response, league officials postponed all playoffs games on Wednesday and will meet Thursday to discuss a way to address player's concerns moving forward.
In addition to Osaka's semifinals round and the Bucks-Magic game, three Major League Baseball games, five Major League Soccer games and three WNBA games were also postponed.
The boycotts are not the first time athletes have chosen to use game time as an opportunity to push a political message. The boycotts Wednesday happened exactly four years after then San Francisco 49ers quarterback Colin Kaepernick's first knelt during the national anthem. The demonstration drew widespread backlash from fans, which caused many to refuse to attend games and even burn merchandise.
As the major sports league's struggle to bounce back from the financial losses brought on by shorter seasons and fan-less games, it's unclear whether they will support another social justice movement that impacts playing time.