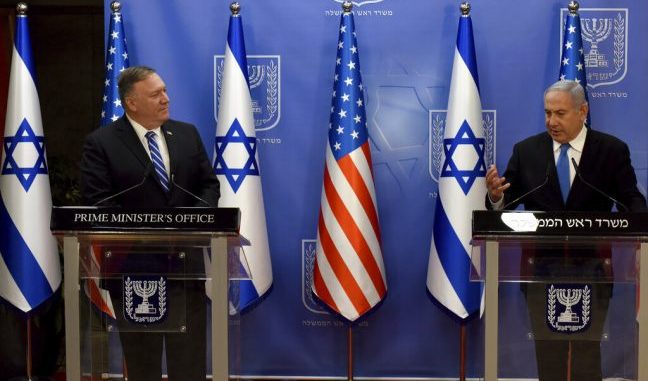 OAN Newsroom
UPDATED 7:50 AM PT – Monday, August 24, 2020
U.S. Secretary of State Mike Pompeo arrived in Israel to discuss the recent peace deal with the United Arab Emirates (UAE).
While meeting with Prime Minister Benjamin Netanyahu in Tel Aviv Monday, Pompeo reaffirmed America's commitment to providing military aid for Israel. He also ensured that the UAE would be supplied with equipment to protect their people from the same threat.
Delighted to be in Israel following the announcement of the Abraham Accords. This historic diplomatic breakthrough will advance peace in the Middle East and is a testament to the vision of @IsraeliPM @netanyahu, Crown Prince @MohamedBinZayed, and President @realDonaldTrump. pic.twitter.com/1LF4sZUGzt

— Secretary Pompeo (@SecPompeo) August 24, 2020
This came after the peace agreement was brokered by the Trump administration and significantly reduced tensions between the two countries. Pompeo made the following remarks on the topic:
"The United States has a legal requirement with respect to qualitative military edge. We will continue to honor that, but we have a 20-plus year security relationship with the United Arab Emirates as well where we have provided them with technical assistance and military assistance. And we will now continue to review that process to continue to make sure that we are delivering them with the equipment that they need to secure and defend their own people from the same threat."
Pompeo is expected to visit other Middle Eastern across the UAE and Bahrain in an effort to introduce a normalization process between Israel and its regional neighbors.