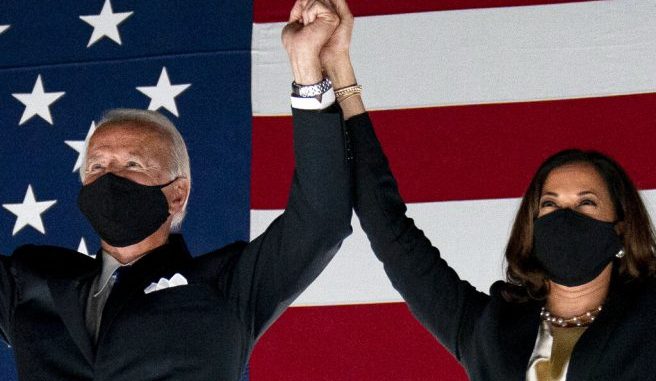 OAN Newsroom
UPDATED 7:22 AM PT – Monday, August 24, 2020
Democrat presidential nominee Joe Biden said he plans to raise taxes for those with an annual income of more than $400,000 if he is elected. He and his running mate, Sen. Kamala Harris (D-Calif.), outlined their tax plan in their first joint interview Sunday.
Joe Biden wants to raise taxes on 82% of Americans.

He wants to destroy millions of jobs through a socialist Green New Deal.

Does that sound "empathetic" to you?

— Ronna McDaniel (@GOPChairwoman) August 21, 2020
The former vice president claimed raising taxes on the wealthy is how the Obama administration helped end the Great Recession back in 2008. He said he believes it could help the current economic climate. Biden also proposed raising taxes on large businesses, though he doesn't believe doing so to smaller businesses would be necessary.
"You have 90-percent of the businesses out there are mom and pop businesses…they employ less than 50 people, there will be no raising taxes on them," he explained. "We have to provide them with the ability to reopen, we ahve to provide more help for them not less help."
Biden's spending plan would INCREASE taxes on 82% of Americans.

He claims to advocate for the middle class, but his tax hikes would disproportionately hurt them.

His platform is riddled w/ radical policies, cementing the socialist takeover of the Democrat Party. #DemConvention

— GOP (@GOP) August 21, 2020
Biden said he does not intend to raise taxes for Americans who make less than $400,000 a year. He then argued the wealthy should be responsible for paying "their fair share."