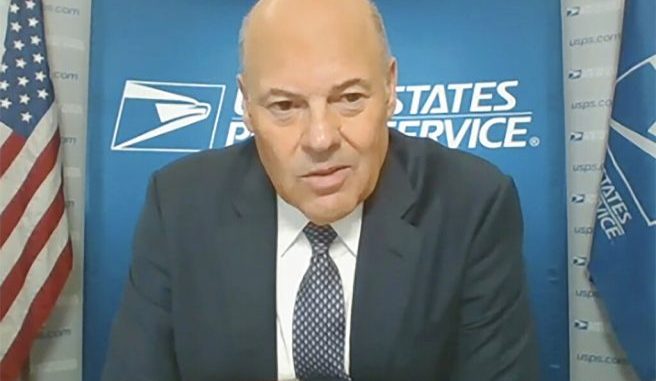 OAN Newsroom
UPDATED 11:33 AM PT – Friday, August 21, 2020
Postmaster Louis DeJoy recently appeared before the Senate Homeland Security Committee. During his prepared remarks at Friday's hearing, he defended his recent overhaul of the U.S. Postal Service.
DeJoy explained the shakeup was necessary to cut down on costs as the agency is due to report an $11 billion loss for the 2020 fiscal year. He then vowed not to implement two of his more major reforms until after the election.
However, the postmaster noted that any claims the overhaul would impede the speedy delivery of ballots ahead of the election was a "false narrative." DeJoy said making sure mail is delivered on time is his number on priority.
"As we head into the election season, I want to assure this committee and the American public that the Postal Service is fully capable and committed to delivering the nation's election mail securely and on time," he stated. "This sacred duty is my number one priority between now and election day."
Postmaster General Louis DeJoy sets the record straight on the Democrats' post office conspiracy theory:

"There has been no changes in any policies with regards to election mail for the 2020 election." pic.twitter.com/yPLHaO9EXc

— Trump War Room – Text TRUMP to 88022 (@TrumpWarRoom) August 21, 2020
DeJoy also eased concern over the removal of collection boxes by explaining it's a routine process. The postmaster said every year USPS tracks which boxes are underused and moves them to locations where they will be put to better use. USPS has since halted the process until the election is over to avoid the image of impropriety.