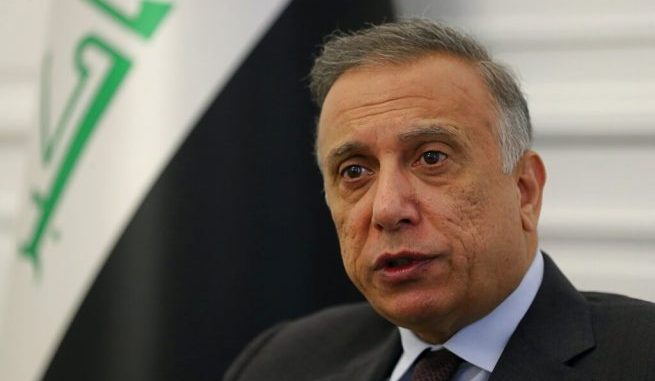 OAN Newsroom
UPDATED 9:32 AM PT – Friday, August 21, 2020
President Trump recently touted a successful meeting with the prime minister of Iraq. He said they have become friends and the relationship between the countries is "better than ever before."
During Thursday's meeting, Prime Minister Mustafa Al-Kadhimi said his country is "open for business." The leader also added that he intends to sign off on billions of dollars worth of contracts with U.S. companies.
"We sign many contracts with American companies over $10 billion," Al-Kadhimi announced. "Iraq is open for American business and investment and for better future for Iraq and Iraqi people."
The biggest item on the agenda, however, was the U.S. military's continued presence in the country. Al-Kadhimi said he needs the continued assistance of the U.S. to counter threats from Iran, but noted that the physical presence of troops is unnecessary.
Long before he took office, President @realDonaldTrump opposed the war in Iraq.

As Commander-in-Chief, he has strengthened our relationship with Iraqi leaders while withdrawing U.S. troops. pic.twitter.com/UGsfsMHsNv

— The White House (@WhiteHouse) August 20, 2020
President Trump pledged to pull all troops from the country in the near future, but reaffirmed his commitment to keeping Iraq safe from Iranian aggression.
"We have been taking our troops out of Iraq fairly rapidly and we look forward to the day when we don't have to be there," stated the president. "And hopefully Iraq can live their own lives and they can defend themselves, which they've been doing long before we got involved."
The discussion of troops comes at a time of heightened tensions between the U.S. and Ayatollah regime. On Thursday, Secretary of State Mike Pompeo triggered a snapback of sanctions on Tehran following continued aggression from the country.
Other countries in the United Nations could attempt to stop that snapback in the next 30 days. According to analysts, however, a block is unlikely.