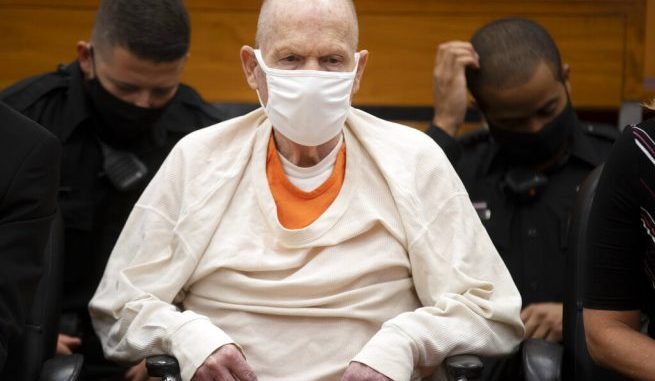 OAN Newsroom
UPDATED 2:05 PM PT – Friday, August 21, 2020
Joseph DeAngelo, better known as the notorious "Golden State Killer," has been sentenced to 11 terms of life in prison without parole. The decision was handed down by a Sacramento area court on Friday.
In 2019, DeAngelo pleaded guilty to murdering 13 people and raping more than 50 women during the 1970s and 80s. Investigators eventually identified DeAngelo using DNA data on public genealogy websites.
He was able to avoid the death penalty by securing a plea deal. Under the deal, he will also have to register as a sex offender and pay restitution to victims, as well as their families.
DeAngelo was allowed to speak after the verdict was passed down. He offered an apology.
"I've listened to all your statements, each one of them, and I'm really sorry to everyone I've hurt," he stated.
Joseph James DeAngelo, a former California police officer who lived a double life as the 'Golden State Killer,' was sentenced to life in prison without parole for a string of murders and rapes in 1970s and '80s https://t.co/eEq5nsJ2Vo pic.twitter.com/4ngWSAMBRd

— Reuters (@Reuters) August 21, 2020