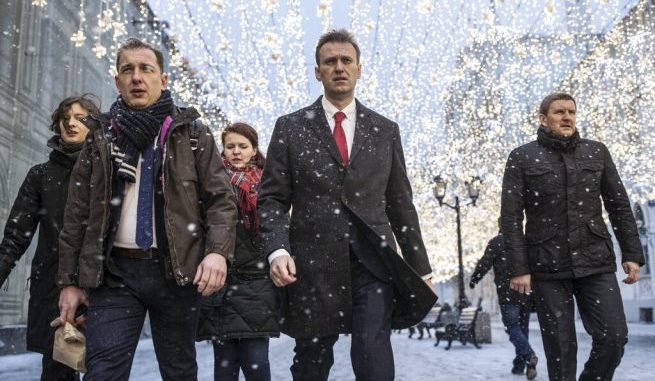 OAN Newsroom
UPDATED 1:00 PM PT – Thursday, August 20, 2020
Anti-corruption activist Bill Browder has claimed Russian opposition leader Alexei Navalny was poisoned by the Kremlin for supporting protests in Belarus. On Thursday, Browder explained post-Soviet countries recently had an outbreak of anti-corruption protests, which have spanned from Belarus to central Russia and the Russia Far East.
"There is a motive, which is this whole Alexei Navalny being an opposition guy," he said. "There is the timing of the Belarusian situation."
Browder added Navalny has been the leader and symbol of these ongoing rallies. He has also suggested the Kremlin is scared and has ramped up political terror in Russia.
"These types of revolutions jump borders. He's looking at who's the most likely person that would step in to rally the people in Russia, and that's Alexei Navalny. The good news is that Navalny is young. He's in his early 40s, he's in very good physical shape, so he has the potential to recover." – Bill Browder, CEO of Hermitage Capital Management
Leaders in France and Germany have urged Russian President Vladimir Putin to release all information on Navalny's poisoning and reiterated they are ready to provide medical assistance.