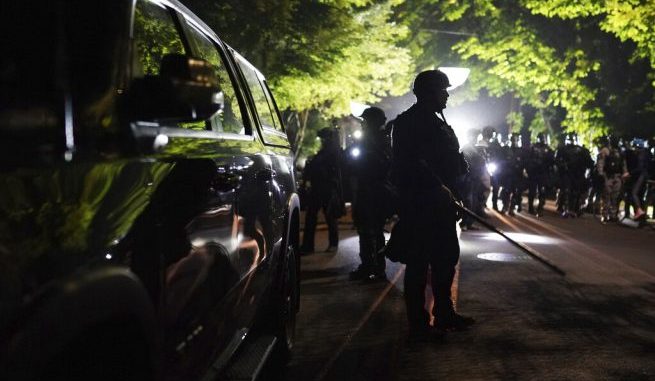 OAN Newsroom
UPDATED 1:20 PM PT – Thursday, August 20, 2020
Two people were arrested Wednesday after authorities declared a riot in Portland, marking 12 weeks of unrest in the city.
According to reports, hundreds of people marched on an Immigration and Customs Enforcement building in the city. This marked one of the first attacks on a federal building since rioters ended their attacks on the city's federal courthouse last month.
A riot was declared around 11 p.m. after demonstrators blocked traffic, set fires and threw debris at law enforcement. Several officers were reportedly injured.
Reports alleged some attendees, who reportedly identified themselves as members of the press, were seen throwing objects at officers as well. Authorities warned the crowd to disperse, including members of the media and journalists.
Police are giving warning for residents to go indoors for their safety pic.twitter.com/nTR7t2VSlt

— Sergio Olmos (@MrOlmos) August 20, 2020
They used tear gas and other munitions to disperse the crowd.