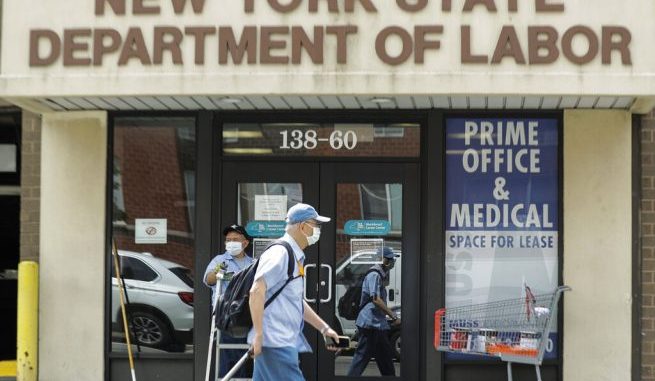 OAN Newsroom
UPDATED 12:40 PM PT – Thursday, August 20, 2020
Weekly jobless claims rose above 1 million last week after two straight weeks of decline. According to the Labor Department, 1.1 million Americans filed initial claims for unemployment benefits last week, which was up 135,000 from the week before.
The previous week's claims were also revised higher by 8,000, while continuing claims fell by 636,000 to 14.8 million.
Despite the new uptick, White House economic adviser Larry Kudlow has said the unemployment numbers are not a cause for concern.
"I think the economy is doing great right now. I mean, I think you had a slight restraint from the breakout of the COVID cases, slight restraint. But the numbers coming in now, even stuff that was a little slower, like restaurants or even the flattening of unemployment claims, they're starting to fall again. Restaurants picking up, Apple mobility is picking up. There is a housing boom, there's a manufacturing boom, there's an automobile boom. None of those trends have changed." – Larry Kudlow, Director of the National Economic Council
President Trump recently signed an executive order to provide $300 in additional weekly unemployment benefits for those in need. That money is being distributed to states by FEMA and is active retroactively since August 1st.