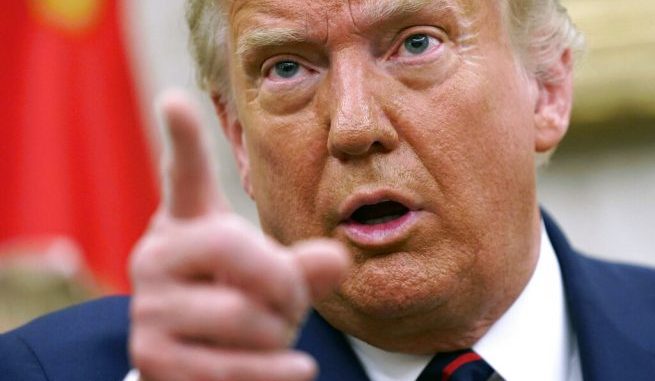 OAN Newsroom
UPDATED 1:50 PM PT – Thursday, August 20, 2020
President Trump recently came down on a new ruling in his battle to keep his financial information private. On Thursday, a New York federal judge dismissed another effort by the president to block a Manhattan district attorney from gaining access to his financial records.
The ruling by U.S. District Judge Victor Marrero dismissed a complaint by the president's legal team, which challenged a grand jury subpoena from Manhattan's chief prosecutor.
President Trump's team had argued the subpoena was "over-broad and issued in bad faith."
"This is the ultimate fishing expedition. Nobody has anything, we don't do things wrong. But they'll say, 'Let's go and inspect every deal he's ever done, let's get papers from 10 years, every paper, every deal he's ever signed. Maybe we can find where some lawyer made a mistake, where they didn't dot an I, where they didn't put a comma down someplace, and then we can do something.' This is a disgrace, and it should never, ever be allowed to happen again." – Donald Trump, 45th President of the United States
Judge Marrero has said "justice requires an end to this controversy" and added granting the block would be an "undue expansion" of presidential immunity.
The block would have kept District Attorney Cyrus Vance from obtaining eight years of President Trump's financial and tax records. The examination of these documents comes as part of Vance's investigation into allegations of criminal activity in the president's business dealings.
In May, the U.S. Supreme Court ruled the district attorney could access the president's financial records, but sent the case back to a lower court for further proceedings. The highest court ruled the president did not have "absolute immunity" from turning over documents for state charges.
President Trump has since blasted the decision and claimed the case would probably end up back in the Supreme Court again.
"The Supreme Court shouldn't have allowed this to happen. No president has ever had to go through this. What the Supreme Court did do is say if it's a fishing expedition, interpretation is, essentially, you don't have to do it. So, we'll probably end up back in the Supreme Court." – Donald Trump, 45th President of the United States
The president's legal team filed an emergency appeal for the decision to the U.S. Court of Appeals for the Second Circuit, which asked the court to put the ruling on hold pending the appeal.