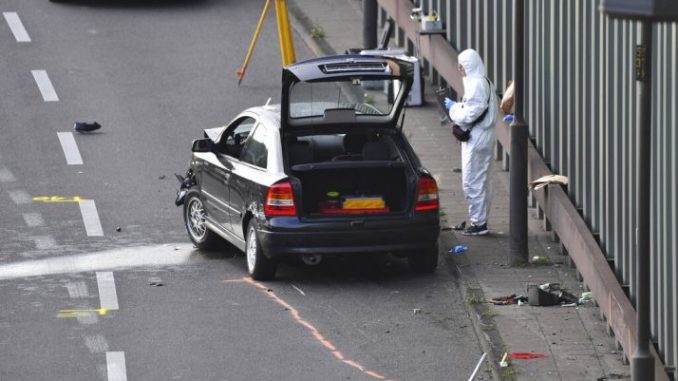 OAN Newsroom
UPDATED 11:00 AM PT – Wednesday, August 19, 2020
German police are investigating a series of highway car crashes, which left six people injured, as an Islamic terrorist attack. On Wednesday, Berlin investigators said the "overall circumstances" and the "behavior of the suspect" pointed to their conclusions.
Three people were severely injured in the crashes and remain hospitalized after the suspect allegedly intentionally drove into several vehicles during rush hour Tuesday. Authorities described the suspect as a 30-year-old Iraqi migrant.
"The driver in an Opel car, a 30-year-old man, is highly suspect…I will use this stark word because it is appropriate," stated Berlin state prosecutor Martin Ateltner. "…he rammed two motorcyclists, hit a car and grazed another car, according to the current state of findings."
Officials said there are indications the suspect also suffered from mental health issues. He now faces at least three charges of attempted murder.