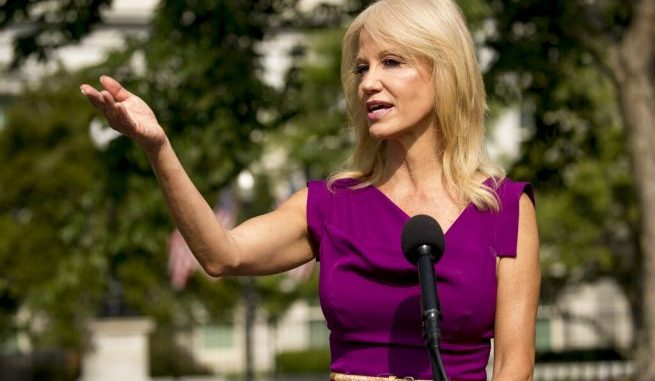 OAN Newsroom
UPDATED 12:17 PM PT – Wednesday, August 19, 2020
Kellyanne Conway recently slammed Democrat presidential nominee Joe Biden and previewed the upcoming Republican National Convention. On Wednesday, she pointed out Democrats have talked about President Trump extensively at their convention and added it's as if they don't want to talk about Biden.
According to Conway, Democrats failed to highlight even two or three things Biden has done in his 47-year political career that have actually impacted people's lives.
The counselor indicated President Trump is planning to compare his record to Biden's during the RNC next week.
"This president has done more in the 47 months than Joe Biden has done in 47 years to make a difference in people's lives. I think that will be a part of the messaging. It will be an exciting week. You want to picture these people as president, only the president can deliver that from here. Only the first lady can be here delivering her address, which also is excellent." – Kellyanne Conway, Counselor to the President
The Republican National Convention will span over four days next week. President Trump will deliver his nomination acceptance speech from the White House next Thursday.