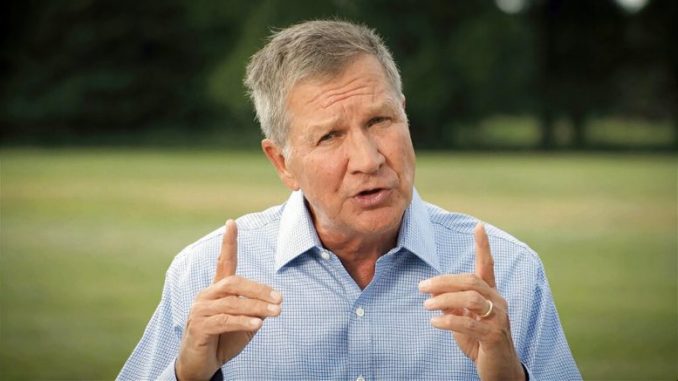 OAN Newsroom
UPDATED 7:55 AM PT – Tuesday, August 18, 2020
A former Arkansas governor recently took aim at a fellow Republican for supporting Joe Biden in the presidential election. During an interview Monday, Mike Huckabee slammed John Kasich by saying the former Ohio governor lied to the GOP.
Huckabee went on to suggest Kasich isn't a true Republican for endorsing a candidate who supports abortion, high taxes and police reform. Later that same day, Kasich spoke at the DNC where he urged Republicans to join him in voting for the Democrat ticket this November.
"I know Joe is a good man, a man of faith, a unifier, someone who understands the hopes and dreams of the common man and the common woman, a man who can help us to see the humanity in each other," Kasich stated. "He knows that the path to a restored and rejuvenated America lies in respect and unity and a common purpose for everyone."
Meanwhile, the former Republican governor is also facing push-back from the left with Rep. Alexandria Ocasio-Cortez (D-N.Y.) taking to Twitter to comment.
It's great that Kasich has woken up &realized the importance of supporting a Biden-Harris ticket. I hope he gets through to GOP voters.

Yet also, something tells me a Republican who fights against women's rights doesn't get to say who is or isn't representative of the Dem party. https://t.co/38h6JGpbMj

— Alexandria Ocasio-Cortez (@AOC) August 17, 2020