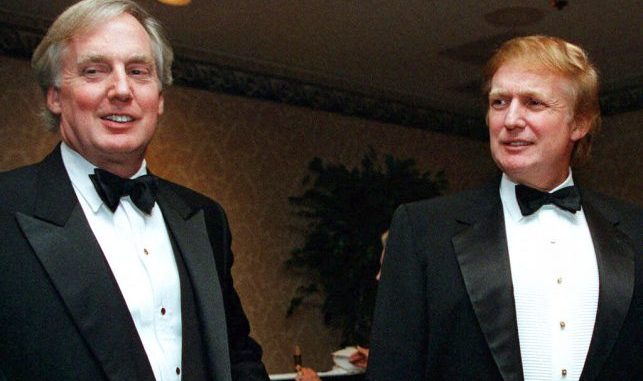 OAN Newsroom
UPDATED 9:25 AM PT – Sunday, August 16, 2020
President Trump issued a heartfelt message following the death of his younger brother Robert. On Saturday evening, he wrote, "It is with heavy heart I share that my wonderful brother, Robert, peacefully passed away tonight."
The president added Robert was not just his brother, but also his best friend.
From President @realDonaldTrump on the passing of his brother and best friend, Robert – "We will meet again": pic.twitter.com/1mBgx1td26

— Kayleigh McEnany (@PressSec) August 16, 2020
President Trump traveled to New York City earlier this week to visit his brother, who was in the hospital. He later died on Saturday night, 11 days before his 72nd birthday.
Details about Robert's death have not been released, but the president previously confirmed he had been "seriously ill" for several months.
As the youngest of five, Robert worked as a real estate developer and was a top executive for the Trump organization. He supported his brother's presidential run and hosted events, including fundraisers, for President Trump.
Those closest him have said he was a philanthropist, who often donated his funds to small businesses and local causes in Millbrook where he lived.
Several officials across the political spectrum have offered their condolences and prayers for the president's departed brother.
Mr. President, Jill and I are sad to learn of your younger brother Robert's passing. I know the tremendous pain of losing a loved one — and I know how important family is in moments like these. I hope you know that our prayers are with you all.

— Joe Biden (@JoeBiden) August 16, 2020