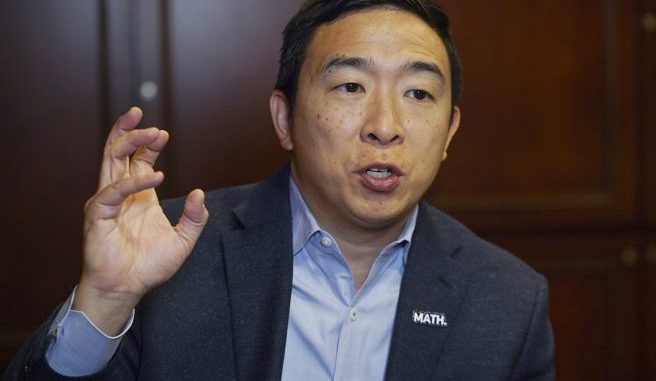 OAN Newsroom
UPDATED 8:14 AM PT – Friday, November 6, 2020
Former Democrat presidential candidate Andrew Yang recently criticized his own party for failing to appeal to working class voters.
In comments made to reporters on Thursday, the businessman said Democrats have become the party of "coastal urban elites" instead of a champion for the average working class person. He went on to say that the left cares more about policing cultural issues than topics that help Americans economically.
Yang warned if the Democrats don't figure out how to reach the working class, it could lead to further polarization across the nation.
"And there's something deeply wrong when (the) working class have that response to a major party that is theoretically suppose to be fighting for them, so you have to ask yourself what has the democratic party been standing for in their minds," he stated.
We need to get cash relief Into the hands of the American people. @HumanityForward is launching a new national advocacy campaign and you can help! Chip in here and let's get Congress to do its job – for the sake of millions: https://t.co/yvnf9fkHis pic.twitter.com/4fdy50vS9o

— Andrew Yang🧢🇺🇸 (@AndrewYang) November 5, 2020
Yang claimed these topics will be a fundamental problem for the Democrat Party going forward.