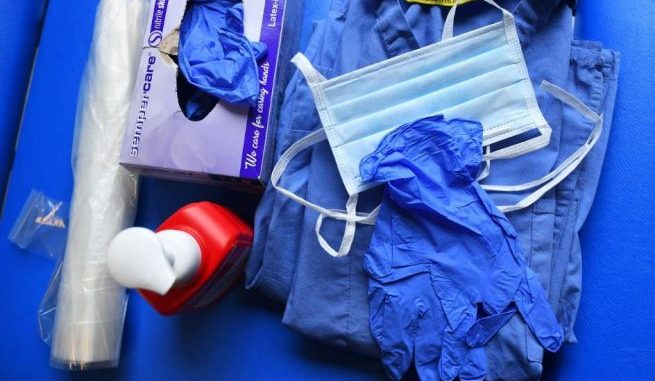 OAN Newsroom
UPDATED 1:15 PM PT – Friday, August 14, 2020
Federal agents have warned people to be careful when purchasing PPE kits online. Officials recently linked multiple websites to terrorist groups based in the Middle East.
According to a statement released by the Department of Justice, ISIS has been allegedly selling fake face coverings and other equipment to hospitals, nursing homes and first responders.
Officials believe the websites were used to fund the group's terrorism operations. One site named "Face Mask Center" has since been shut down after being found as a front for the Islamic State.
"They have a sophisticated online operation," explained Assistant Attorney General John Demers. "They were turning that operation to setting up these phony websites, to get money to fund terrorism, when you thought you were paying for a mask that you needed."
Officials also warned of an increase in online criminal activity due to the coronavirus pandemic.
Federal authorities continue to crack down on terrorist linked social media pages. This came after they announced the largest U.S. seizure of cryptocurrency accounts, which were organized by terrorists.